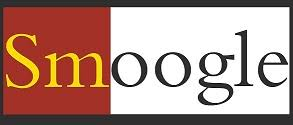 Your Smith email address is changing on Monday June 29th
Dear Smith Alumni and Students,
We hope this message finds you well! This message is to inform you of an upcoming change to your Smith email address. On June 17th the University Division of IT announced to the Smith community that it will be consolidating and migrating all work-related email accounts to their mail platform on July 2nd.
Fortunately, student and alumni accounts will remain on Smoogle, which includes the email account we have sent this message to. This means that we will need to rename your account from <yourusername>@rhsmith.umd.edu to <yourusername>@marylandsmith.umd.edu. You will continue to receive email that is sent to your old RHSmith email address but any new messages you send will come from your <yourusername>@marylandsmith.umd.edu.
All your existing emails, contacts, calendar appointments, Google Drive data etc will remain in your account. In fact, your existing password will continue to work, but instead of logging in as <yourusername>@rhsmith.umd.edu you will login with <yourusername>@marylandsmith.umd.edu.
Starting Monday June 29th, you will need to login with your new email address. If your email address was john.doe@rhsmith.umd.edu it will now be john.doe@marylandsmith.umd.edu. Use your existing password to access your account.
If you have any questions please contact the Office of Smith IT Helpdesk at helpme@rhsmith.umd.edu.
Thank you!
Office of Smith IT